• Angadi of Spices • anxiety • aromatic • Asian cuisine • Kashmiri • kashmiri mongra kesar • kashmiri mongra kesar benefits • kashmiri mongra saffron benefits • saffron • Saffron benefits • Saffron tea • saffron uses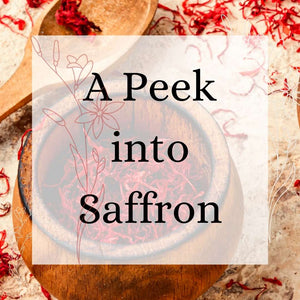 Discover saffron, the golden gem of spices, known as "red gold." Explore its centuries-old allure, from origins to culinary enchantment. A quick peek into this wonderful spice
---
• Angadi of Spices • aromatic • Cardamom • cardamom chai • Diwali • diwali gifting • festival • festival gifting • gift • green cardamom • immunity • immunity boosting • spices for festivals • spices for tea • tea • tea spices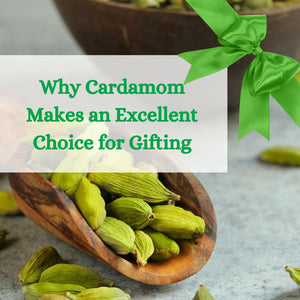 Why Cardamom Makes an Excellent Choice for Diwali Gifting Selecting the perfect gift can often be a delightful yet challenging task. It involves not only finding something the recipient will appreciate but also choosing a meaningful and memorable gesture. One gift option that embodies both flavor and sentiment is green cardamom, a versatile and aromatic spice with a host of compelling reasons that make it an excellent choice for gifting. Beyond its culinary uses, cardamom holds cultural and symbolic significance in Indian festivals. It represents warmth, hospitality, and good wishes, making it a popular choice for gift packages During festive...
---
• ThoughtAxis Solutions Private Limited • alleppey turmeric • aromatic • Asian cuisine • bad breath • black pepper • cinnamon • depression • elaichi • fresh spices • ginger • good sleep • green cardamom • pepper • peppercorns • recipe • spices for tea • tea • tea spices
Tea is a popular beverage enjoyed all over the world for its soothing and refreshing properties. The Camellia sinensis plant is the source of all types of tea, including green, black, white, and oolong. One of the best ways to enhance the flavor and aroma of tea is by adding different spices to it. Do you add spices to teas or Do you just make a tea out of your spices? Which one would you prefer? I experiment adding spices to my TEA. I am not a big fan of masala tea / masala chai as it is very overwhelming, but...
---
• ThoughtAxis Solutions Private Limited • alleppey turmeric • anti-inflammatory • antibacterial • antiseptic • aromatic • festival • fresh spices • ganesha chaturthi • ganesha habba • how to make turmeric ganesha at home • immunity boosting • powdered spices • turmeric • turmeric ganesha • turmeric ganesha benefits • turmeric ganesha kspcb • turmeric powder • turmeric powder ganesha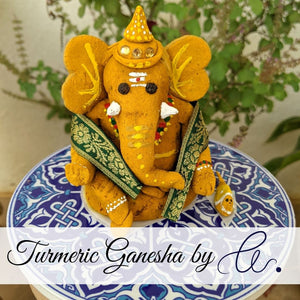 Ganesha Habba / Ganesha Chaturthi is just a week away and we are here to slightly nudge you to make Ganesha idol at home! The main reason for this article is to support the concept of pollution free festivities and the "1 Million Turmeric Ganesha" campaign by Karnataka State Pollution Control Board. Scroll till the end of the article to participate in the drive and win prizes. There are numerous ways to make the Ganesha idols at home, but we being a spices company want to bring your attention to turmeric Ganesha.  The concept of Turmeric Ganesha is gaining more importance...
---
• ThoughtAxis Solutions Private Limited • anti-inflammatory • antibacterial • aromatic • black pepper • immunity • immunity boosting • incredible spice • Indian curries • Indian spices • kitchen • pepper • peppercorns • powdered spices • recipe • tomato • vegetables • wholespices
Tomato soup with black pepper is one of the healthiest soups and the easiest to make. Do not neglect our health completely in the daily routine. Even though our body has natural defenses to fight against the infection and diseases, there are times when we need to take help of external food to support our immunity. You can use vegetables and spices which are readily available in the kitchen to do the job. For instance Tomato and Peppercorns. Health benefits of using Tomatoes and Black Pepper It is proved that Tomatoes are an excellent source of lycopene, an antioxidan which fights...