• Angadi of Spices • bad breath • breath freshner • export quality • fresh spices • green cardamom • incredible spice • Indian spices • spice cabinet • spices • spices for anxiety • spices for tea • tea spices • wholespice • wholespices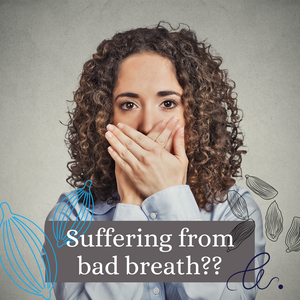 As most of you know, one of the reasons for bad breath is bad oral hygiene. If you do not brush, the food particles stay in the mouth for the longest causing bad breath Sometimes you may disagree that you have bad breath. How can you tell if you have bad breath? Can you smell your own breath? Don't worry, here is the way you can test it yourself as you can't be asking other people to tell you if your breath smells. This is what you can do. Lick the back of your palm or your wrist and let...
---
• ThoughtAxis Solutions Private Limited • alleppey turmeric • anxiety • curcumin • depression • spices for anxiety • spices for depression • turmeric • turmeric milk • turmeric powder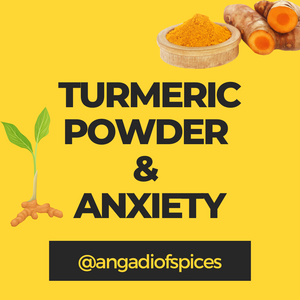 Turmeric and Anxiety Why are we connecting the two of them? Turmeric Powder is all over the internet for the benefits they offer, and is especially very helpful in the mental health field. Turmeric Powder benefits It boosts serotonin levels can help relieve anxiety and depression may be just as effective as antidepressants (Before we proceed further into the article, it is important to know that turmeric is safe to eat, but all of you have to avoid too much of it and also you should make sure you are getting it from a trusted vendor). High doses of turmeric...