• Angadi of Spices • alleppey turmeric • Cardamom • Chocolate mix • cinnamon • cloves • Diwali • festival • ginger • green cardamom • Hot Chocolate • incredible spice • Indian spices
Diwali and spices are like an old, cherished friendship, coming together to create something truly magical. As we celebrate the Festival of Lights, spices take center stage in our kitchens, our rituals, and our hearts Diwali and spices – they're not just a festival and ingredients; they're a heartwarming tale of tradition, flavors, and cherished memories. When I think of Diwali, I think of the kitchen coming alive with the irresistible scent of spices, a fragrant symphony that stirs up nostalgia and excitement. It's a time when families unite, laughter fills the air, and the aroma of spices becomes the...
---
• Angadi of Spices • chocolate • Chocolate mix • Drinking chocolate • Hot Chocolate • summer drink • warm drink • winter drink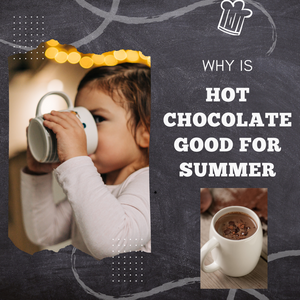 Hot chocolate is a drink that most people associate with cozy winter nights, but did you know that it can be a great summer beverage too? While it may seem counter intuitive to drink a hot beverage when the weather is warm, hot chocolate can actually provide a range of benefits for your health and well being. Here are some reasons why you should consider sipping on hot chocolate during the summer months: Hydration Mood-boosting Antioxidants Cooling effects Comforting Hydration: Hot chocolate is made with milk, which is a great source of hydration. Drinking hot chocolate can help you stay hydrated...